Your passion is evident as you lead your nonprofit organization.
I see it in the way you approach your work to ensure that your mission comes to life. Because your focus is your cause – whether it's quality childcare, affordable housing, the performing arts, or other community service – it's easy to become overwhelmed by finances. I'm here to clear the path of confusion and help you maximize your impact.
I'll listen to your organization's needs and provide audit, tax or consulting services that make sense. Whether your nonprofit could benefit from better financial reporting, defined board member roles and responsibilities, or improved internal controls, we'll work together to find the best solution for you. Let's bring our passions together.
Audit
Review
Compilation
Agreed-upon procedures
Form 990 preparation
Board development consulting
Strategic planning
Internal control recommendations
As a business leader, you don't have to do it all in order to be successful.
There was a time in my life when I was trying to be all things to all people, both in work and for my family. I believed that if I just kept working harder, longer and smarter, I would attain that idealistic idea of success. I was exhausted – I felt like I was failing everyone, especially myself.
I didn't stay stuck there and you don't have to, either. I'll equip you with the tools to find your own definition of success with personalized coaching that creates clarity and opportunity for you to pursue what's most important. Interested in learning more? Contact me for a free 30-minute consultation.
One-Time or Ongoing sessions (3 months / 6 months)
Outcomes:
Clear definition of what success is for you

Key metrics to track progress
A framework to achieve success
Defined action steps
Support and accountability
My 5 steps to real growth:
Live daily with your goals in mind

Understand real growth is slow, but progress ensures success

Cultivate motivating realtionships – growing people surround themselves with growing people

Take calculated risks: no risk = no change = no growth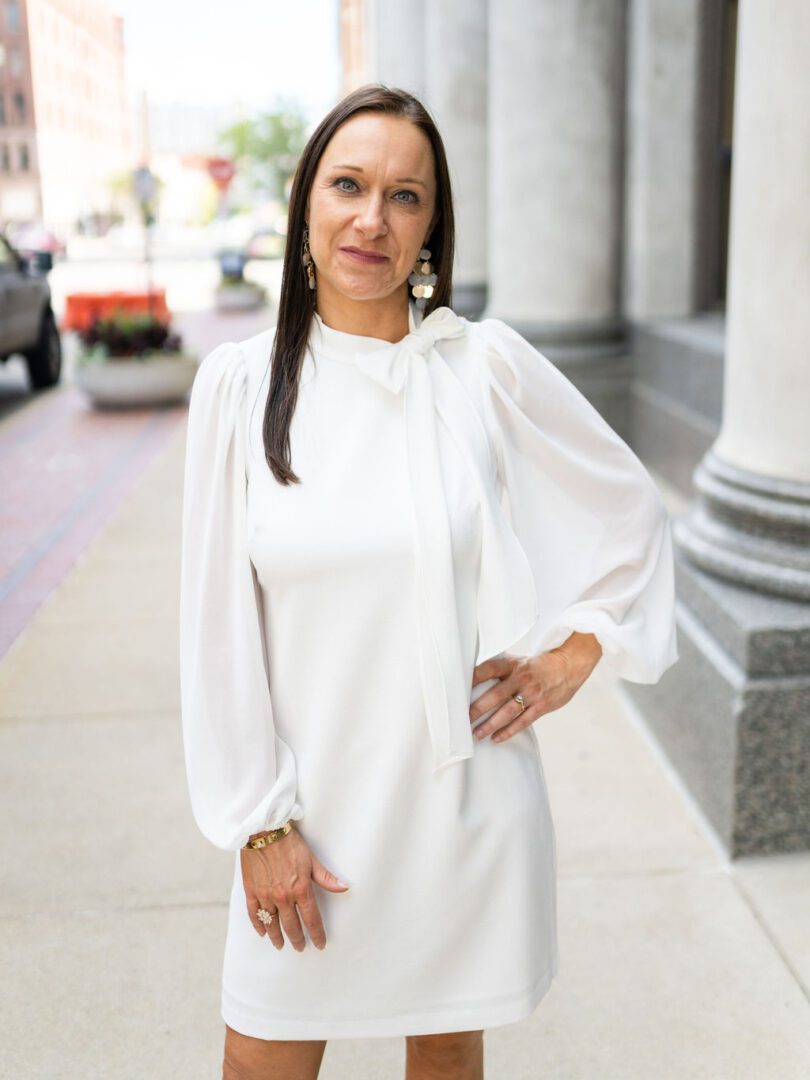 Meet Susan Stutzel
CPA and Certified Coach
Small nonprofit organizations are passionate about what they do, and my passion for the accounting industry is a perfect complement. Early after launching my own practice 9 years ago, I began to notice that my best days involved not only auditing or consulting, but also individual interactions. I find myself completely energized after having a conversation with a client about the person's goals and aspirations, or those of the organization. It brings me joy to think about the potential that those ideas can become reality.
As a certified coach, I also help CPAs and professionals clarify their personal definition of success and overcome the obstacles that hold them back. We all have untapped potential, and I thrive in helping others break through barriers, manage priorities, and maintain clarity in order to live a truly meaningful life.
Susan partnered with me on a thought-provoking process to identify my vision and address my most challenging obstacles. She encouraged me and unearthed my self-confidence. Susan taught me how to advocate for myself and embrace a new mindset – to be intentional and growth oriented. 
As the Executive Director of a small nonprofit, I sometimes do not have the deep expertise in all areas I would like to have. Susan is so experienced, clear, and easy to understand that I am very confident in my decisions regarding my organization's financial processes and future thanks to my work with her. 
I leave every conversation feeling empowered and energized. Susan is a counselor, strategist, thought provoker, and enthusiast. She masterfully listens, consults and encourages to provide clarity and direction.
What makes Susan different from other firms and CPAs I have worked with is her vast experience and knowledge of nonprofit accounting, coupled with her unassuming nature. She is very willing to think outside the box, seek to understand, and offer varied perspectives and recommendations.
Get In Touch
Ready to get started? Email Susan directly or fill out the form to begin the journey toward clarity in your organization or your own day-to-day life.